This past Saturday, over 50 people turned out for an excellent standout at Broadway and Pine.
Afterwards teams continued leafleting at two locations in Capitol Hill, another put up posters throughout the area, and 20 people went out door knocking.
More photos after the jump.
Read more
Unprecedented united action of environmental groups and labor
The march ended with hundreds successfully blocking train tracks where Jess Spear, Socialist Alternative candidate for the 43rd district of the Washington State House of Representatives afterwards declared: "People power forced this BNSF train to retreat - we will stop these oil and coal trains putting downtown Seattle in danger and contributing to the global climate disaster."
By Patrick Ayers, originally posted at SocialistAlternative.org
"Two crises - one solution." This was the slogan of the People's Climate March in Seattle on September 21. Organized in solidarity with the historic march in New York City, the event in Seattle highlighted how the the environmental crisis and the economic crisis could be addressed together with bold policies like a green jobs program.
"The false dichotomy between jobs and the environment must be rejected," declared the event announcement on Facebook. "Let's stand together – environmentalists, native tribes, and labor to demand investment in renewable energy not fossil fuels."
The event gave a glimpse of the potential to build a powerful movement against the corporations and politicians that stand in the way of tackling climate change. More than 2,000 people packed Westlake Park, a traditional location for protest in Seattle. Nearly every environmental and social justice group in Seattle participated, including Idle No More, 350.org, Divest University of Washington and Seattle University, the Sierra Club, Rising Tide, and more. Even NGOs that don't normally mobilize for such events did so.  
Read more
Join us for a rally and march on September 21 in solidarity with the People's Climate March in NYC calling on the U.N. Climate 
Summit to take urgent and serious action to stop climate change. Facebook event here.
Every day a new report highlights the imminent disaster posed by the climate crisis and continued reliance on fossil fuels.
We call for a massive expansion of clean energy that would create green union jobs, as a solution to both the environmental and economic crises.
We can't solely rely on elected officials. We must build a powerful grassroots movement that demands a rapid transition away from fossil fuels.
The Puget Sound, a region with high fossil fuel pollution, has four of the state's five highest cancer rate counties – Whatcom, Pierce, Snohomish and Skagit. Rather than curbing pollution, our communities face a number of new fossil fuel projects that threaten the lives of people and the environment - explosive oil trains, coal trains, and the construction of coal export terminals. 
The false dichotomy between jobs and the environment must be rejected. Let's stand together – environmentalists, native tribes, and labor to demand investment in renewable energy not fossil fuels. We need to create and expand work that promotes healthy communities and protects the environment for future generations. We need jobs that pay living wages and allow families to live with dignity. We need to fight to ensure there is a just transition for those workers whose jobs are replaced by a new energy economy. Read more here.
Rally beginning @ Westlake Park - Sunday 9/21 1pm
Endorsers after the flip. 
Read more
UNION LEADERS AND ACTIVISTS SAY: "FUND EDUCATION NOW!"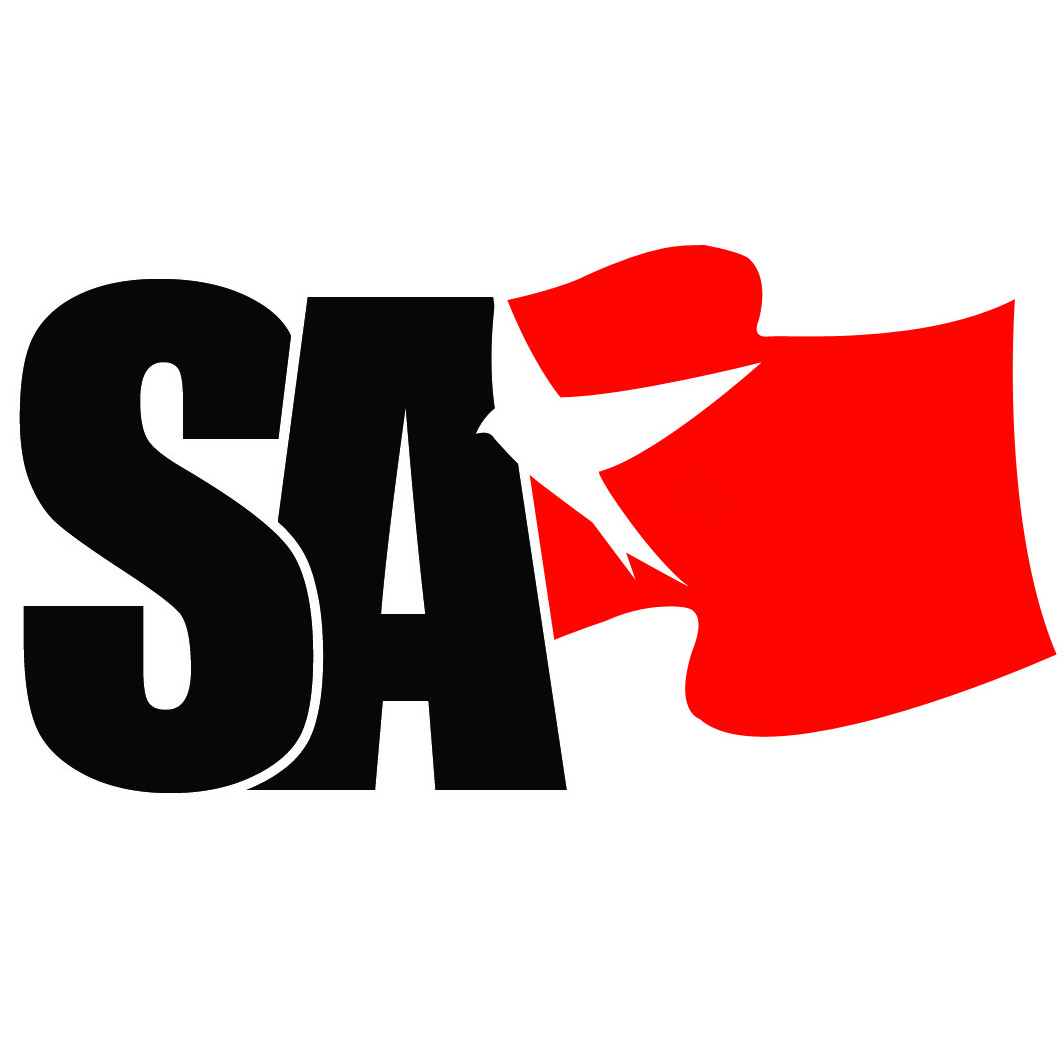 "The legislature has chosen to meet the needs of Boeing's bottom line rather than the needs of the 1 million children in this state," explained Jess Spear. "We call on the State Supreme Court to hold the legislature in contempt. There must be consequences for ignoring a court order. The legislature is not above the law."
 Read the full article here
Q13 Fox
 
The Stranger
Who else was in the room? Oh, only 43rd District legislative candidate Jess Spear, tying this lack of action to a lack of leadership by her opponent, House Speaker Frank Chopp
Read the full article here
The Seattle Times...
The Seattle Times, in the initial online version, and the print edition, carried the following
"Jess Spear, a socialist candidate running against House Speaker Frank Chopp in November's election, said it was interesting that judges questioned the state on why it gave out tax exemptions to businesses rather than work on education funding.

"It was noteworthy that the state Legislature argued that it was easier to pass a tax handout rather than fund education," she said. But standing in the back of the hearing room, Spear said she also could see some hesitation on the judges' faces.
However, this was later removed from the online version - we have been unable to contact the Seattle Times to find out why.
Rising Tide Seattle sent out an online petition this morning which says:
"Urgent! Five brave souls have locked down to train tracks at Everett Rail Yard in Everett, Washington.  Abigail Brockway, Elizabeth Spoerri, Patrick Mazza, Mike Lapointe, and Jackie Minchew are local teachers, small business owners, community members, neighbors, and mothers and fathers. They're putting their bodies on the line and risking arrest to take action over global warming and the fossil fuel industry. Numerous community members are there also to support them in this action. This is happening RIGHT NOW to bring attention to the coal and oil train crisis in Washington State. Their petition will be delivered to Governor Inslee demanding a moratorium on coal and oil trains.. The people want to make Washington fossil fuel free and they need you to sign this petition." 
Will you please sign this petition now?
Thanks!
Read Jess' solidarity statement after the flip!
Read more
Jess Spear, writing for the Monarch Review
"Many feel voting doesn't change much. But, that's based on voting for the same corporate politicians whether they hail from the Democratic Party or Republican. It's time that we link voting, getting engaged, and activism with building a new force of working people. Let's vote for candidates who reject corporate money and are therefore able to reject the corporate agenda after the election."
The primary campaign was beyond exciting. While we are gearing up for the next stage, I want to take this time to reflect on why we are running.
Over the next few weeks, we'll be putting out a few updates as we get fired up for the general election. This first one focuses on the fight for 15 across the country and the Tom Morello fundraising concert – check it out here.
And we've still got lots going on! On September 3, we're protesting Olympia's criminal education underfunding. On September 21, Seattle climate change activists will march, in conjunction with the huge NY demonstration. And we'll be organizing weekly standouts and more – keep an eye out for upcoming events here.
The Volunteer Kickoff for the next stage of the campaign will be Sunday September 7th. We'll be showing a short film, discussing why we need representatives independent of big business, and preparing ourselves for the discussions and work ahead of us.
Thank you,
James Parker, 
Volunteer Coordinator for Vote Spear
Read more

WFSE Leadership of King County personally support Jess Spear - From left to right Keith Gillis, Brooks Salazar, Paula Lukaszek, Doug Nielson, Jess Spear, Ben Peterson, and Ty Pethe

What Does the Primary Result Mean?
If you read only the mainstream media, you would think support for an alternative to corporate politics is "ebbing."  The Stranger suggested 19% represents that anger at the status quo and the base of support for left wing and socialist candidates is waning.  This is rather curious considering Kshama Sawant only got 11% of the vote against Chopp in 2012 (with their endorsement) and this year Spear won 20% with no major endorsements.  They go on to say the results also indicate that Frank Chopp successfully convinced 80% of Seattle primary voters that the responsibility for decaying social conditions lies solely with the Republicans and not at all with him (as Speaker of the House).
This is completely false and is a fundamental misreading of the political climate.
---
Read more
Get together with Jess Spear & supporters to celebrate the success of the campaign so far and get the results of the primary vote!
We'll be talking about building a movement for affordable housing and rent control & how we can turn the tide to make the corporate elite pay their share for education and transit.

Full details here